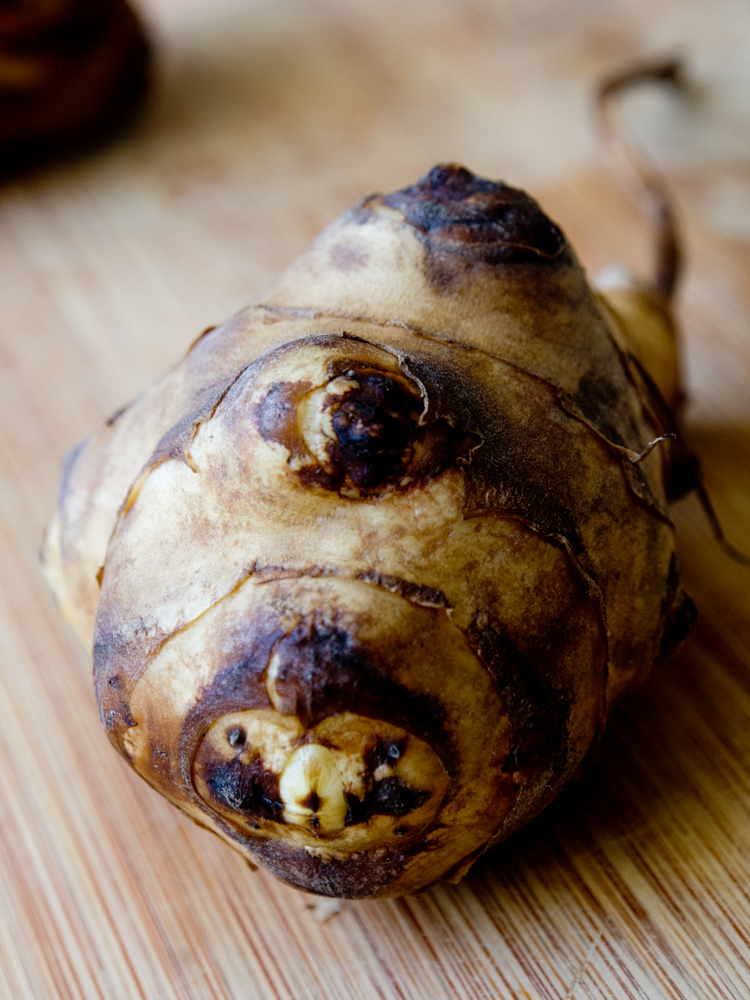 There are quite a few root vegetable options available if you're interested in eating locally grown during the winter months in New York. Last time I was at Union Square Greenmarket, I picked up a bag of sunchokes. They're sometimes called Jerusalem artichokes, but you're really eating a tuber from the sunflower family.
I became addicted to the sweet, somewhat potatoey goodness of sunchokes after having them roasted for the first time about a year ago. You can even eat the skin, which is great. It's like nature decided it's okay to eat the wrapper. I'm not complaining. I wouldn't want to peel such a weirdly shaped ingredient.
Don't go crazy like I did, gorging on the stuff the day I discovered it. Or maybe do! It all depends on how your stomach handles it. It looks like a starchy ingredient, but it's not. Actually, it's mostly made of a carbohydrate called inulin, which doesn't sit well with some folks if they have too much.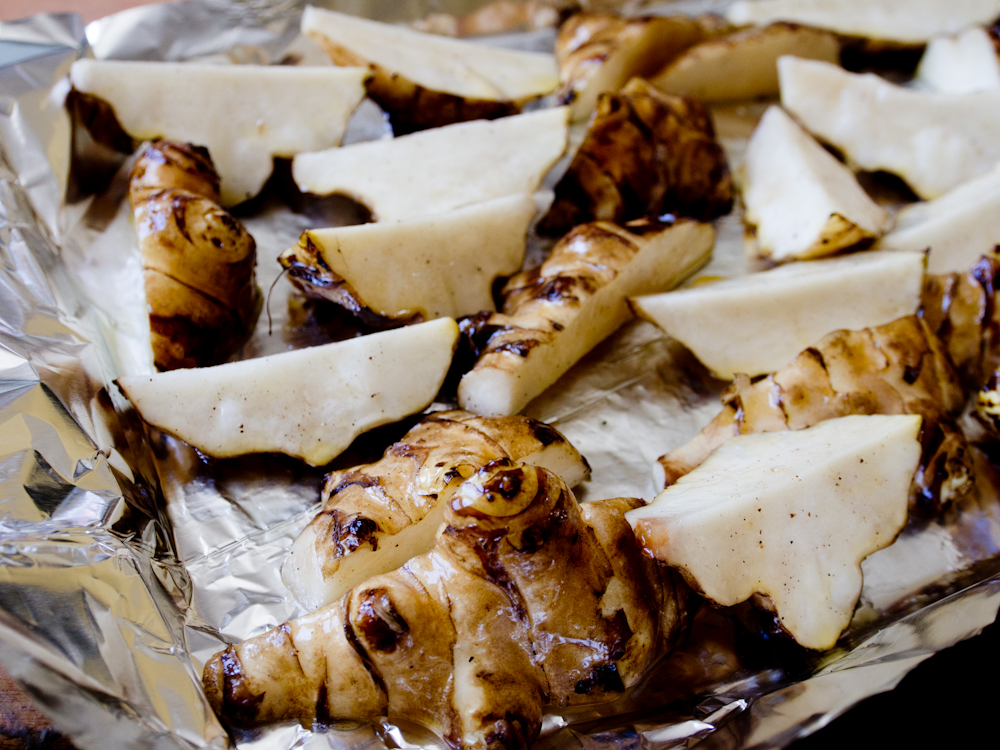 Roasted Sunchokes
sunchokes, quartered lengthwise, about 1 inch (25 mm) thick
salt
pepper
olive oil
sheet pan
Toss the sunchokes evenly with salt, pepper, and olive oil. You can snip off a little chunk to taste and correct seasoning before you roast these. Spread them out on a sheet pan in one layer and put it in an oven preheated to 425°F (215°C). The sunchokes should be fork tender after 30 minutes, but you can leave them in longer if you want them to become more golden brown.