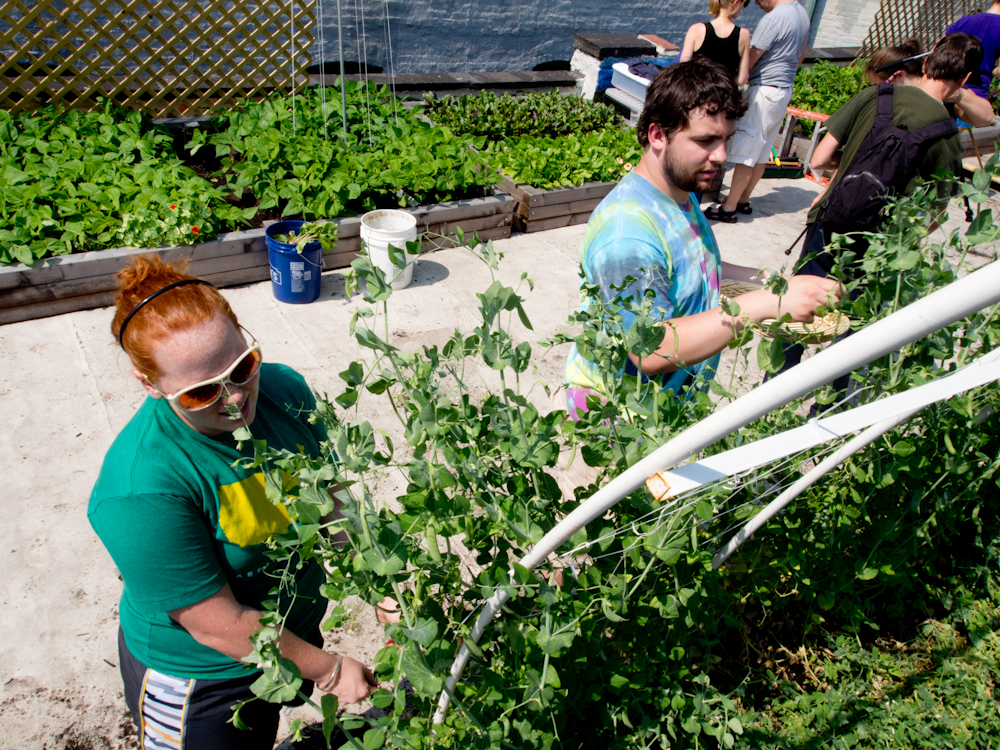 Earlier this season, I had the opportunity to work with college students at Logoff, a non-profit initiative dedicated to supporting conservation agriculture and humanitarian production systems.
The project itself was, for the most part, an experiment. Students were invited from around the nation to help create the guidelines for Logoff by trying to live by the credo "love people more than their stuff or their services" for six weeks. Located at a former monastery in Inwood, I worked with the Stewardship Team to prepare lunch and dinner during the weekdays. We sourced our food as responsibly as we could, preparing daily meals from scratch for about twenty people.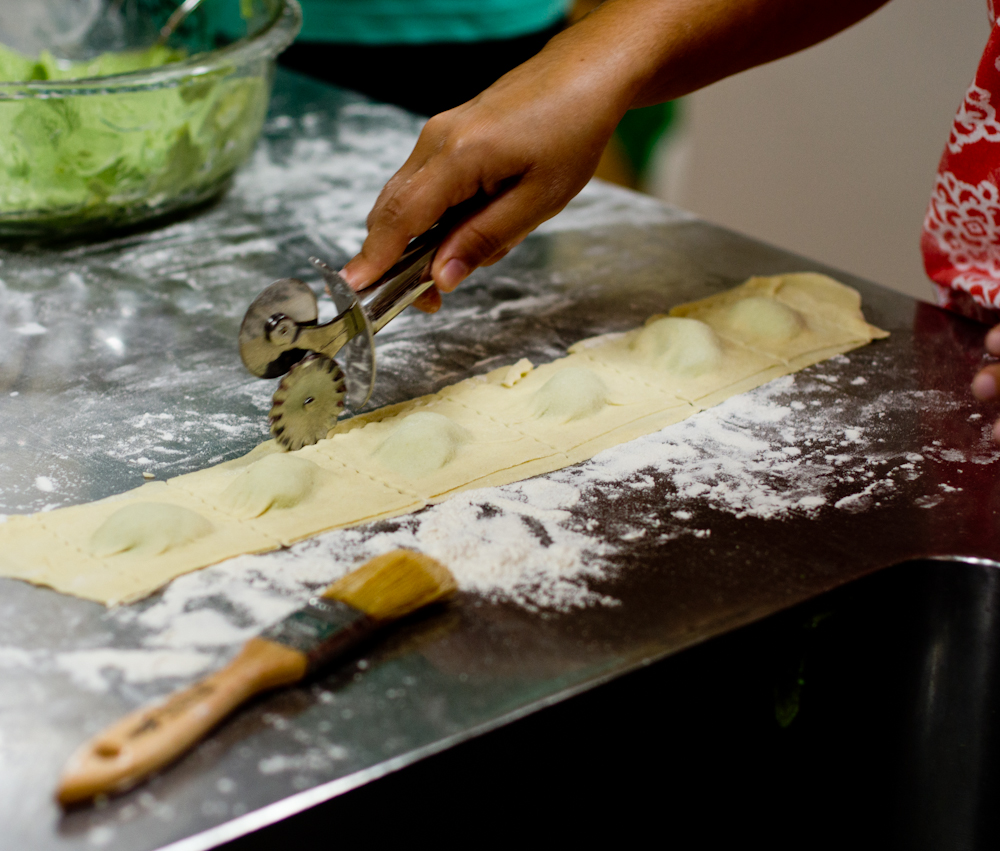 When the team wasn't preparing food, they held discussions about how their vision should inform their purchasing decisions. They talked about everything from sex trafficking to political policies to contaminated shellfish. The students were encouraged to get to know the people they made purchases from in order to understand their perspective and allow each supplier's story to inform their decision making.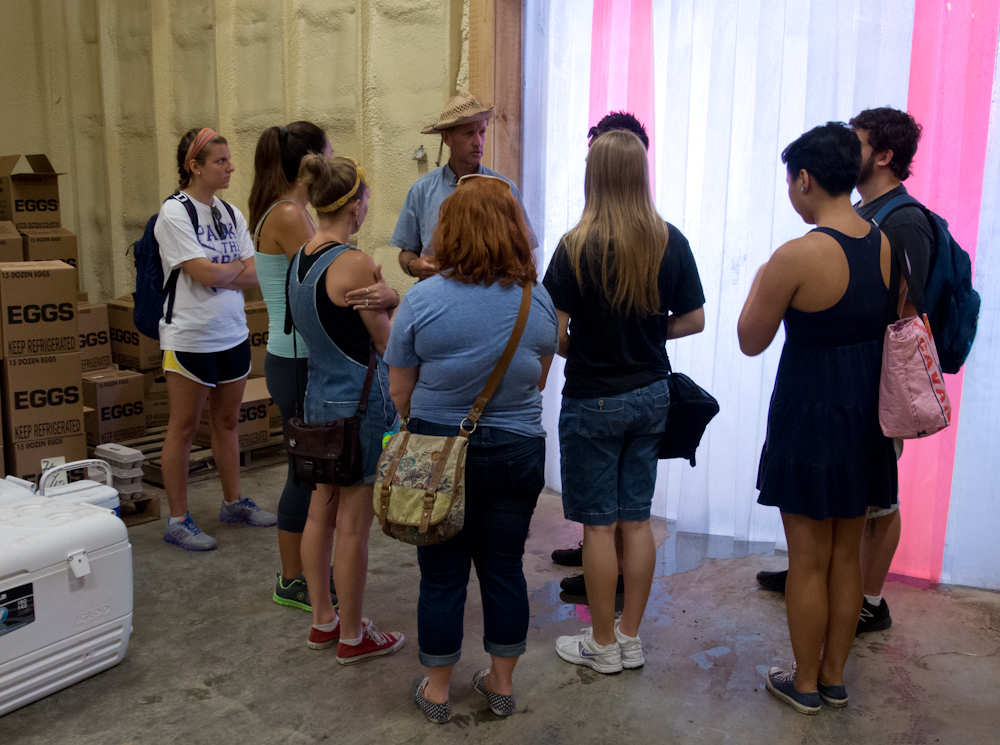 One of the challenges the Stewardship Team faced was the sheer volume of information they were digging up everyday. What do you mean the free range organic chicken I'm eating comes from a factory farm where the animals spend most of their time in a crowded feedlot? So you're saying the cotton in my bed sheets supports child slavery in Uzbekistan? Or the recycling process for my old cell phone ended up contaminating drinking water with lead in India?  On top of that, there's little I can do about it? The deeper we dug, the more questions we had. With so many problems and no silver bullets in sight, the students pressed on.
Regardless of the scale of the issue, we couldn't just beat ourselves up for not living the "perfectly sustainable life" nor could we allow ourselves to shame the people who weren't making the same choices as us. We had to celebrate our successes, contemplate our challenges, and understand each other's viewpoints. At the end of the program, we came away wiser, with a solemn yet more well informed understanding of what it meant for each of us to love people more than what they could sell us, and what it meant to love them more than the services they could render to us.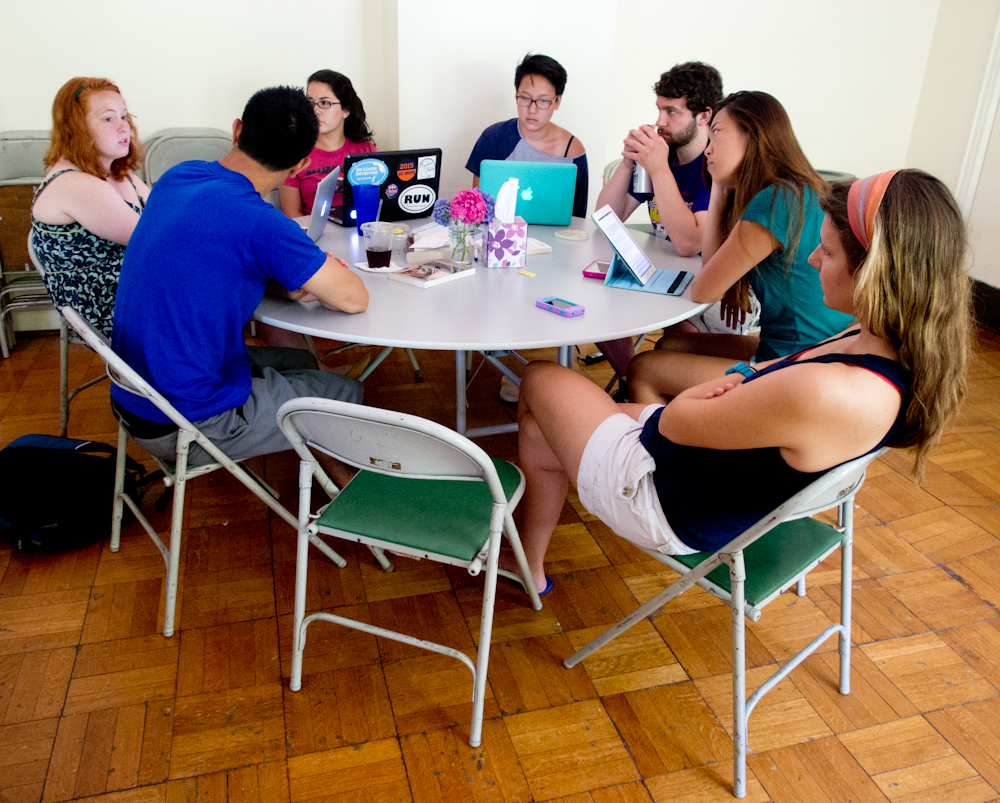 So, what can we do at home to make a change? One thing I decided to do was learn about the origins of one of my favorite foods and make a single change in my lifestyle to support a more sustainable, or humanitarian option. For example: I absolutely love garlic. I can't get enough of the stuff. Apparently, a lot of garlic we buy in the US is shipped from China or California. Living in New York, I thought about what I could do to lower the carbon footprint of this one ingredient I used. I got to know some farmers at Union Square Market who were growing garlic themselves and found out that I could grow it easily on my own. I already had a vegetable garden, so growing a patch of garlic wasn't a problem, especially when it's such a low maintenance plant. Maybe you live on a garlic farm in Russia. Maybe you don't like growing stuff. The action steps you choose might look different from mine.
It seems like one person's actions on their own are just a drop in the bucket, but a bucket full of water is a collection of many single drops. There are approximately 7 billion people living on the earth today. I believe that if everyone changed just one thing in order to support a better world, our future would look very different.